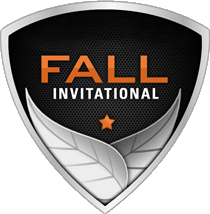 The 2014 Fall Invitational was an official competition hosted by Mineplex . This competition took place in many games on Mineplex such as Bridges, Super Smash Mobs, and Dragon Escape. The event was announced on August 26th, 2014 and the final results were revealed on October 13th, 2014.
1st Place: Choice of XBOX One or PS4
2nd Place: Razer BlackWidow Ultimate 2014 Elite Keyboard+ Mineplex T-Shirt
3-4 Places: Razer Deathadder Infrared Gaming Mouse + Mineplex T-Shirt
5-8 Places: 25,000 Coins + Mineplex T-Shirt
9-16 Places: 20,000 Coins
17-32 Places: 10,000 Coins
Top 32 each get Enjin profile Tag
The 33 winners for this event are (in order from first place to last):
Strafford9
BBran21
Ghikft
BossesCraftCake
StudleyWafflez
MySquishyTurtle
Sad6Boy
BlueStone_FTW
Charger134
Wiitarted
Rensy69
Parajon
Zedd1s
NoNowGetOut
PikaBoyCraft
Zilcor
FrozenAODC
ShaddowSnippp3r
BlazeSpot1
WinCraft12
ThePiggyAssassin
BootFruit
SubSoniCops
13En2000
Ragicman
TheHyperAsian
KWCD
GhostGunner97
KingCamas
CandleBlob
AdriensD
PyroDamage
External links
Edit
Ad blocker interference detected!
Wikia is a free-to-use site that makes money from advertising. We have a modified experience for viewers using ad blockers

Wikia is not accessible if you've made further modifications. Remove the custom ad blocker rule(s) and the page will load as expected.