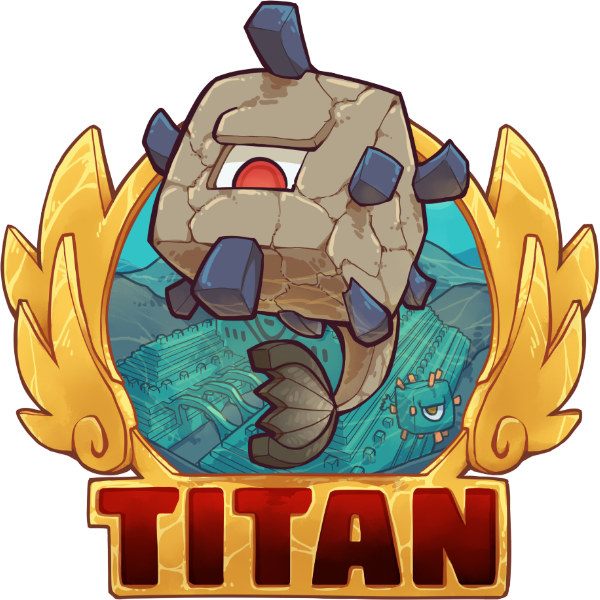 The
Titan rank
, also simply known as
Titan
, is a
player rank
that was made available on
Mineplex
on October 9th, 2015, the same date as the beginning of the
2015 Halloween Horror event
. It is currently the second highest premium rank, behind
Eternal
. Players can receive the
rank
from a rare upgrade in
Mythical Chests
from any
rank
, as well as by purchasing it from the
Shop
for $89.99 lifetime. It costs $79.99 to upgrade from a lifetime
Ultra
to a lifetime Titan, $59.99 to upgrade from a lifetime
Hero
to a lifetime Titan, and $29.99 to upgrade from a lifetime
Legend
to a lifetime Titan. It was formerly obtainable from
Flaming Pumpkins
.
Current benefits
Edit
Removed Benefits
Edit
Access to closed Alpha of Clans.(Now available to all ranks)
Notification to the entire server that "<player> has found Titan Rank in a Mythical Chest". (Only when found in Mythical Chest.) This was during the period before the shop release.
November 9th, 2015 Edit
October 9th, 2015 - Halloween Edit
[Added]

Added Titan rank.
Ad blocker interference detected!
Wikia is a free-to-use site that makes money from advertising. We have a modified experience for viewers using ad blockers

Wikia is not accessible if you've made further modifications. Remove the custom ad blocker rule(s) and the page will load as expected.